In 2002, the Chief of Naval Operations (CNO) promulgated Sea Power 21 to provide a framework to align, organize and integrate the U.S. Navy to meet the wide variety of challenges that lie ahead. To meet Sea Power 21 objectives and to increase efficiency, the NAVSEA Warfare Centers established the Seaport Enhanced (Seaport-e) Multiple Award Contract (MAC) vehicle. This contract vehicle utilizes a web-based, e-business procurement portal, to facilitate performance-based service acquisition, leverage buying power, improve business intelligence and reduce cycle time. In October 2004, the Virtual SYSCOM Commanders formalized an agreement to expand the ordering community of Seaport-e to include all Virtual SYSCOM activities and to leverage the success of SeaPort-e in achieving the aforementioned objectives across the Virtual SYSCOM. Additionally, other Navy activities, including the Military Sealift Command, Strategic Systems Programs, and the United States Marine Corps have chosen to use SeaPort-e.
Small Business Commitment
9th Way Insignia values its Small Business/Partner friendly commitment. We routinely seek small businesses to supplement our in-house professionals.
Insignia SeaPort-e Zones: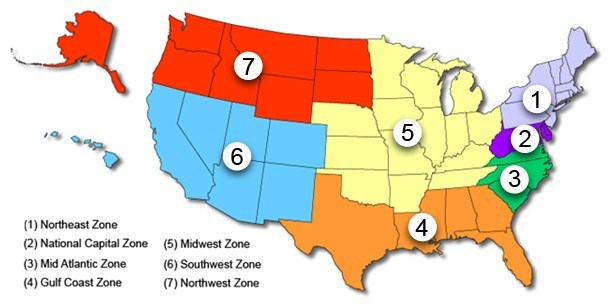 9th Way Insignia recognizes that in order to provide and maintain a consistently high quality in the work it undertakes, an effective Quality Management System (QMS) is necessary so as to ensure that proper communication, work control and accountable records are generated for all work undertaken. We are totally committed to setting and achieving quality standards that are capable of meeting (in all respects) the specified requirements and reasonable expectations of our customers.
It is our policy to control and conduct our business of producing and implementing integrated technical and management services by means of a formalized system of modern quality management. This quality management shall be in accordance with the quality system requirements specified in ISO 9001:2015.
9th Way Insignia employs a corporate project management system which streamlines the development and administration of contract and task order milestones and deliverables. This system provides all levels of the company with insight into the performance of every project. The Insignia SEAPORT-e program manager and subordinate project managers provide our first line of quality monitoring and management.
9th Way Insignia is proud to honor our nation's veterans through targeted
recruiting and education programs. We are a certified Virginia Values Vets (V3) company and we designed the Teaching Veterans Technology (TVT) program to enrich the lives of former service members through free on-line training.